Kyoto Tourist Information Map

---
Menu

Teramachi kyogoku shopping street

Japanese name:ε―Ίη"ΊδΊ¬ζ₯΅ε•†εΊ—θ'—(てγ'‰γΎγ'きγ'‡γ†γ"くしγ'‡γ†γ¦γ'"γŒγ")
Japanese pron.:Teramachii kyogoku shotengai
Recommend:

Tag:Shopping

Admission fee:Free
Parking:Not available(Pay parking in the vicinity)
Directions:A 10 minutes walk from Kyoto Municipal Subway 'Shijo' station. / Hankyu Kyoto Line 'Kawaramachi' station No.9 exit. / Kyoto Municipal Subway 'Shiyakushomae' station No.6 exit. / A 10 minute walk from Keihan Electric Railway 'Shijo' or 'Sanijo'.
Website:http://www.kyoto-teramachi.or.jp/(Japanese)
Contact number:075-241-0084



Overview

This shopping street is pedestrian with roof. It's running about 800m north-south. There are many shops such as clothing, foods, souvenir.
There is an another similar street that is called 'Shinkyogoku shopping street'. You can come and go between both streets through several narrow streets.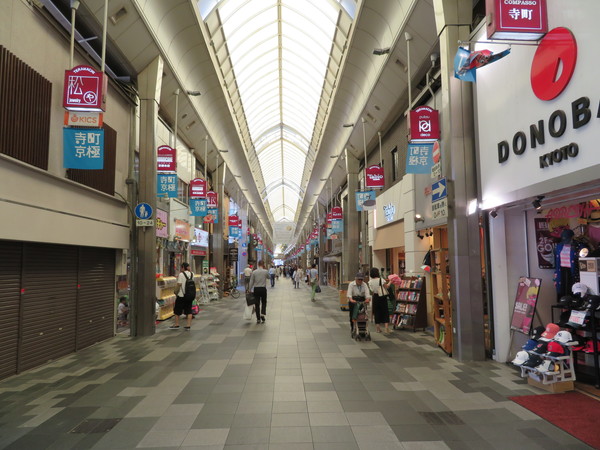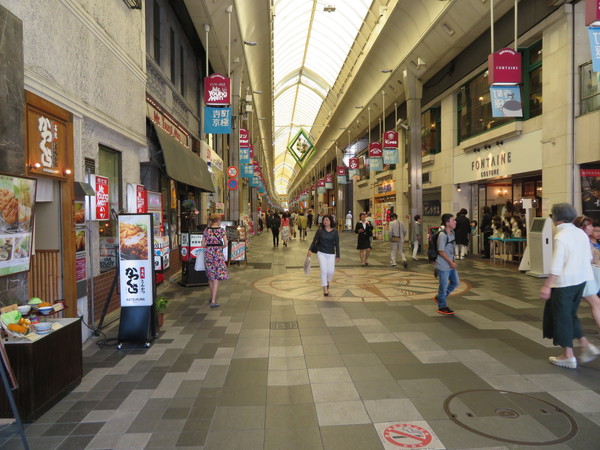 Comments about Teramachi kyogoku shopping street.


How about you? Please post your comment.


---